Csepel SC sport urban development
_intro_The sport settlement of Csepel SC in the XXIst district of Budapest is one of the significant sport centers of the capital. Due to the changing economical, social, and urban circumstances of the area over the past few years this important function has been disabled. But the foundation operating the settlement appreciates its position in the area, its history leading back to 1912 and the purpose of its function, so has worked closely together with the municipality to revive a strategy towards a solution.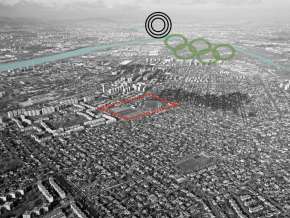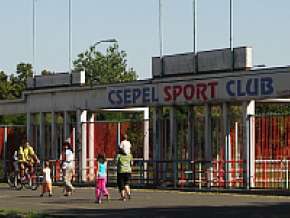 _exposition_The solution was offered by today's mixed urban spaces interlocking the traditional use of the space. The sport – as communal activity – can be inserted as a missing link among the functions of the modern city-center. The co-existence or mixture of professional and public sports, building up the sport-life together and interacting with each other, could facilitate its long-term activity in the area.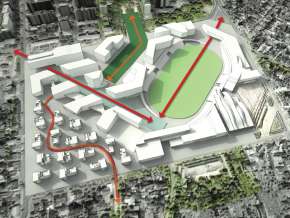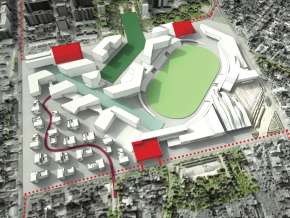 The "sport in the city – city in the sport" concept comprehends the new use of the sporting area and the exquisite preservation of its significance within the boundaries of a new city-center. This new center – like a missing piece of a puzzle – should be suitable in every level of the existing, surrounding, and different urban textures: the four zones created on the site, give a whole new meaning to the so far divided cityscape, so that on their areas the commercial, supplier, institutional and sport functions are mixed in the right scale, according to their built character.

_explanation_While in Europe, the recession resulted in the cut for support of welfare-services like sporting, in Hungary this is an existing problem since the transformation. So such a development can only be succesful if, finding the right scale, it can be mixed with establishments attracting investors.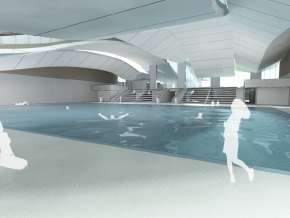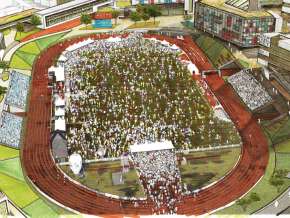 The project makes it possible to finance community and sport functions on 60% of its 10 ha area, which means 60.000 m2. A symbiosis such as this can serve as a model for the realization of a long-term sustainable development.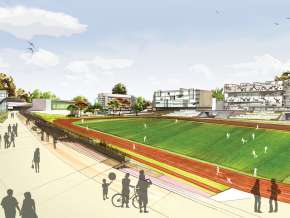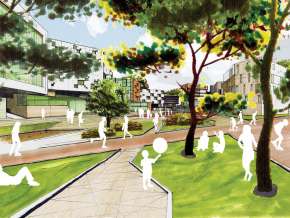 _scale_Besides the local urban and cityscape harmony, the scale of the project requires the consideration of its extended influence Budapest.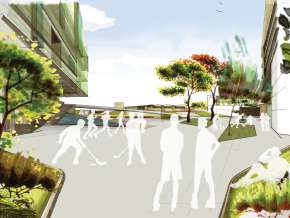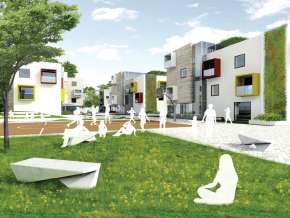 The development also has an effect on the metropolitan level, as it raises the claim of the modification or updating of the regulations layered in distinct levels of authority, meanwhile generating a complex co-operation towards the gratification of the contemporary and dynamically changing urban requirements.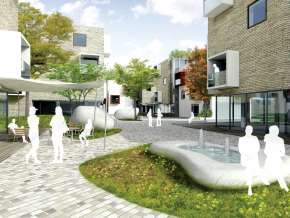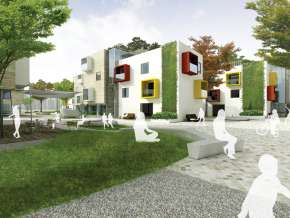 architects:
Csaba Sárközi
Ádám Tubákos
Dietrich Kunckel
partners:
Ferenc Mészáros
Szabolcs Császár
Dávid Baló
Lívia Haraszti