PROLOGIS Ltd. offices, MILLENIUM TOWER II.
Term of designing: first term of 2008
Term of building: second term of 2008
Size: 800 m2
CONCEPTION:
The PROLOGIS which is a determing logistics firm also internationally and nationally, decided to build a new office in the city center. They had high standards of the placing and the architecture, so they chose the top floor of a new office building developping by Trigránit Zrt. in Millenium Center close to the city center with magnificient Danube view.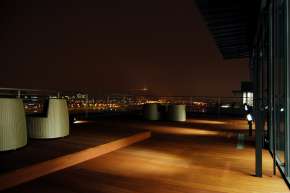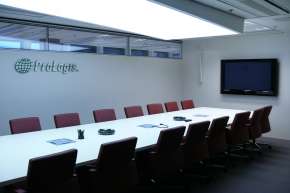 The new work environment goes by the dynamic style of working of the firm, but also express the succesfull functioning and represents the prestige of the establishment. The concept of the interior design lifts the permamently changing cityscape into the interior taking of the advantage of the unique panorama. The structure is a central corridor with logic and necessary separated functions and rooms, it tries for the connections with the view.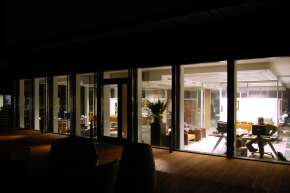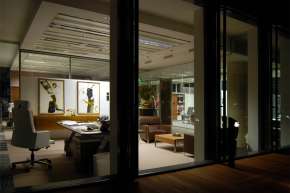 The cooperated teams and their leaders' connection is direct and efficient. The places and meeting rooms which are visited by the clients are close to the reception, they are in the center. The open and informal places –like kitchen, lobby and automated archivum- help the communication between the co-workers, and the corridors' flares are also stimulating connection.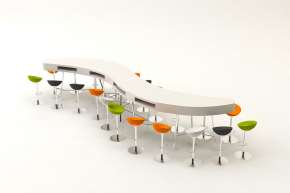 The interior rooms continue at the terasses regarding the function and the sight, so these are also important working and meeting points. The material using goes by the conception; wood, leather, qualitative vinyl wall coatings and the warm colors compensate the transparent glass surfaces' coldness. The furnitures are made in high quality and design, and with good ergonomics.
architects:
Csaba Sárközi
Ádám Tubákos
partners:
Ferenc Mészáros
Szabolcs Császár
Viktória Veszely